Beginning tomorrow, I will have to severely curtail my game playing to finish some school requirements after work hours. This means that I will barely be on for the next few days to play games, though I may be online.
That said, I've opted to make a post now about my current adventures in Rift, as I think I've found my stride in the game, and I don't get so dizzy from playing anymore.
My main present is a Guardian Cleric named Stillwater on the Estrael RP-PVE server, and so farmy experiences can be described as either intense or stress-free; intense related to full-scale invasions, but stress-free as it concerns gathering, crafting, and the general ability of my cleric to pound stuff into a bloody pulp.
The Guardian storylines are actually pretty awesome, though I'm wondering about to progress out of the first zone past the starter zone. So far, I'm level 15, and I've not needed to move on yet. Fire rifts are fun, and there's a healthy amount of people who are playing and closing up rifts, but not enough to make my gathering of ore a footrace of epic proportions.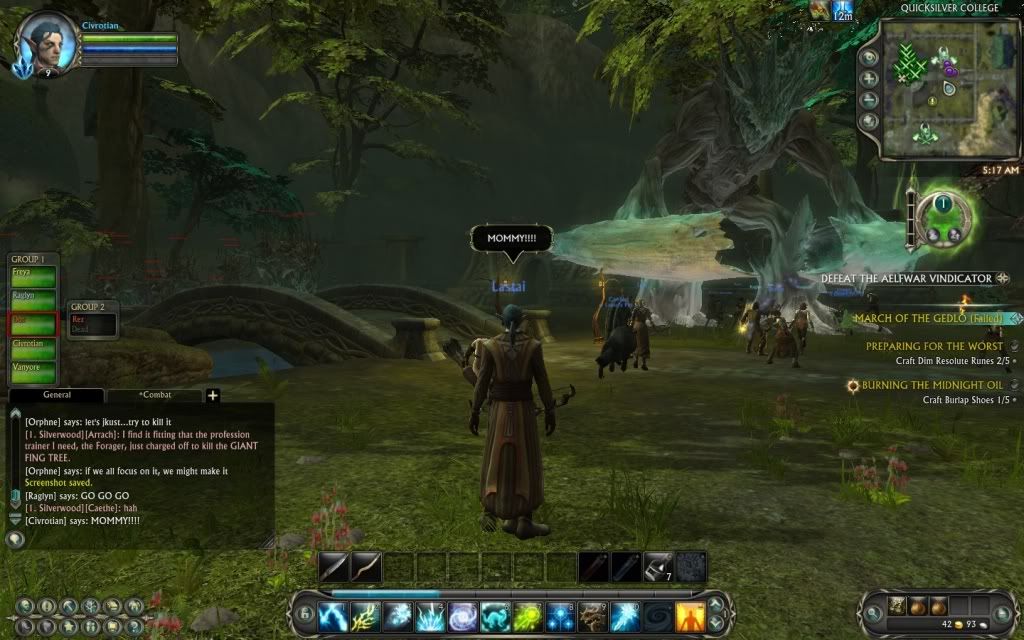 I'm also planning on restarting a mage project, but I'm still on the fence as to what initial souls I should use. I want to make an ice mage, but every spec that uses the Stormcaller as a main seems to recommend using both air and water for full effect. Anyway, no sense thinking about that till my work is done so I'll figure somethign out when the time comes.
In the meantime, I hope everyone enjoys their leisure time, whatever game or activity you might be engaging in. Cheers!