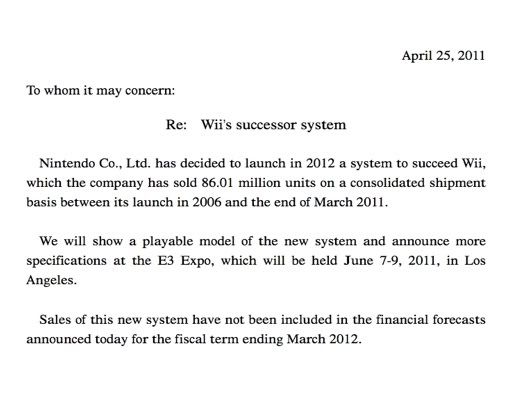 Kotaku reports that Nintendo sent out a release earlier today which confirmed the rumors that the company would be coming out with a new console.
While the new console has no official name yet, the announcement (which you can see the English version of above) states that the new console will be shown at the E3 expo in Los Angeles in June.
Furthermore, the announcement reads, "Sales of the new system have not been included in the financial forecasts announced today for the fiscal term ending March 2012." This certainly begs the question, "When will it go on sale?" We'll probably have to wait for E3 to know more, so until then, sit tight!
Image Source: Kotaku