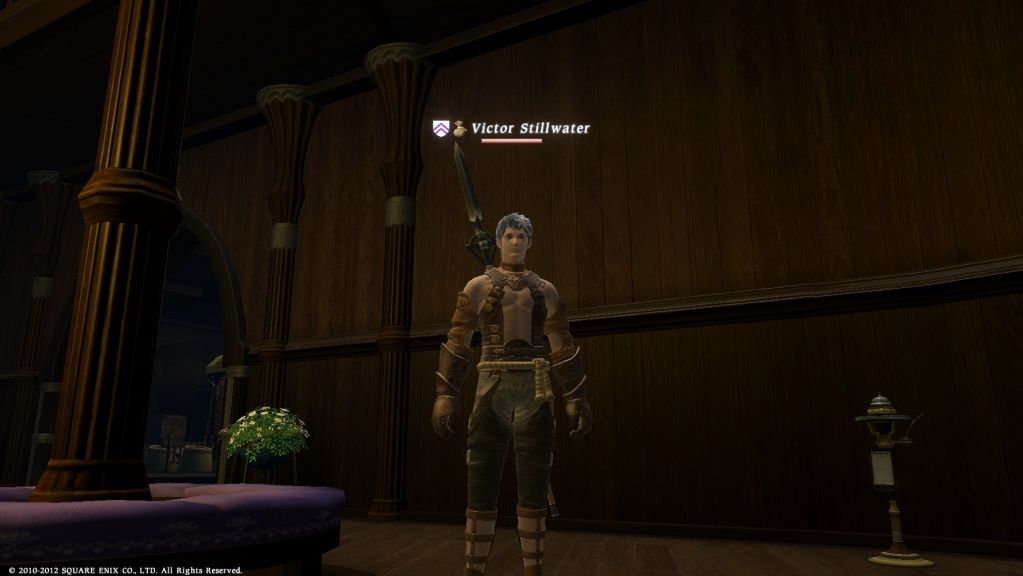 Right now, I'm playing Final Fantasy XIV and having quite a bit of fun. The old annoyances I had with the game that made me leave before have been mitigated significantly, and Square Enix's team for the game is really working hard to show people that the Final Fantasy MMO is a force to be reckoned with.
Things I personally love about this game in its current state:
1. Structured Freeform Progression: This is the term I use to refer to how Final Fantasy's leveling system allows you to be the kind of fighter, harvester, or crafter you want to be.
Changing the tool in my hands changes my class, and there's a certain satisfaction in leveling up new crafting classes just to see LEVEL UP flash on the screen. Basically, it melds the structured leveling progression of most MMOs with the freedom to not be pegged as a particular class if you feel like switching.
2. Simplified Crafting
Originally, FFXIV's crafting system damn near forced you to multilevel crafting classes if you wanted to be self-sufficient. To make something of a low level in a certain crafting field, you had to be a high level in a different field (or know who to talk to) to get his stuff you needed to make your own stuff.
Recipes have been streamlined to require fewer components from other fields or at least need specific items from a different, equally or lesser leveled tradeskill. Old recipes still exist though, and those recipes have a "dated" prefix to refer to them being part of the old echelon. You can still try and make those items for XP if you wanted, actually.
3. There's finally an explanation for seemingly random shit.
There are two resources that seem to be very useful now, and they are http://ffxiv.mozk-tabetai.com/ and http://mooglebox.com. One is a great item, loot, and recipe compendium, and the other has a gathering tool that explains what you have to do in the gathering minigames to net specific items from gathering more readily.
4. The Future and its Story
The game is gearing up for a reboot called A Realm Reborn. They will pretty much wipe the whole damned planet out and literally shut down the servers prior to launch to move all the characters onto new servers for the reboot.
The best thing about this for me is that they have a freaking story explanation for the entire event, where (if memory serves) someone teleports every person on the planet to the end of time and then throws them back into the future of the world after a meteor crashes onto the world. Something like that. Basically… you get a cool lore entry about the sundering of Eorzea as a private reward for sticking by the game.
Anyway, if you feel like playing the game before the reboot, sign up and join my character Victor Stillwater on the Masamune Server. Cheers!
About the Author
Victor "Stillwater" Barreiro Jr. is a Twitter-loving, game-playing, stuff-thinking writer who enjoys conversing with people online without inciting rioting or summoning trolls. Also, he loves his mom dearly. :) You can also find him on Twitter at http://twitter.com/#!/iamstillwater