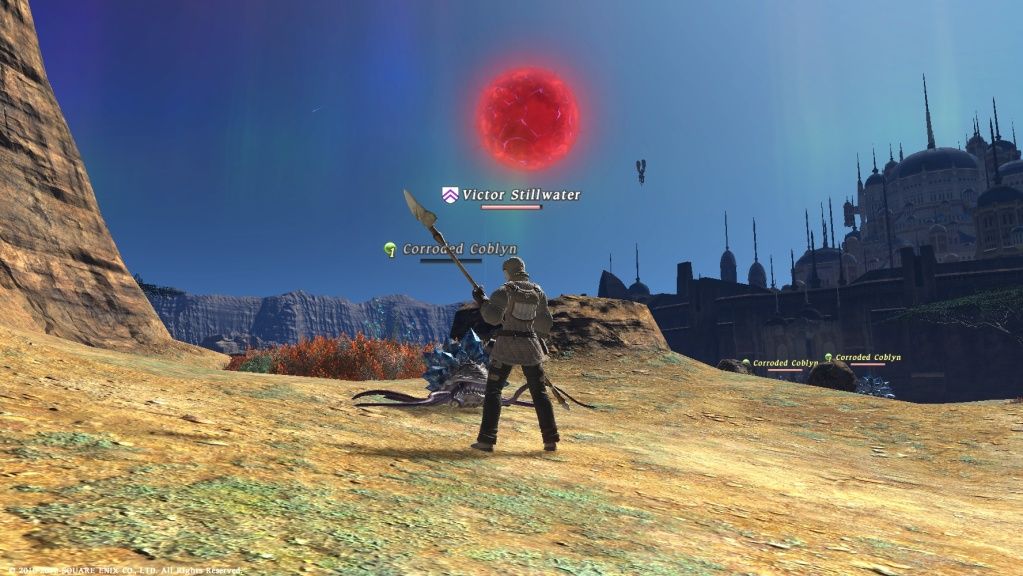 As with any game, there are wonderful and not-so-wonderful things to think about when you're playing it. The following are some of my issues with Final Fantasy XIV in its current state, as well as the plan the Square Enix Development Team has with that particular aspect of the game moving forward.
1. The same tilesets for the world you're traversing, all jigsawed up.
Simply put, I dislike how the world was created using a handful of tilesets to represent an entire living, breathing continent of a world.
THE PLAN MOVING FORWARD: DESTROY THE WORLD. BWAHAHAHAHA. Then rebuild using more tilesets, presumably.
2. Levequests are your bread and butter means of gaining experience.
Levequests are essentially repeatable quests people can do to gain experience for their various fighting, gathering, or crafting classes.You gain back 4 levequest allowances every 12 hours, and can stack these allowances to 99 to power through levels as needed.
The game has quests, but those are few and level dependent, and while you can sometimes get a hefty stack of gil from them, as well as some gear, the levequests are the bread and butter means of gaining experience.
THE PLAN MOVING FORWARD: From what I've heard, the plan moving forward is to give people more quests and make levequesting a more optional experience for everyone. Options are good, and being able to do quests more for great stories appeals to me immensely.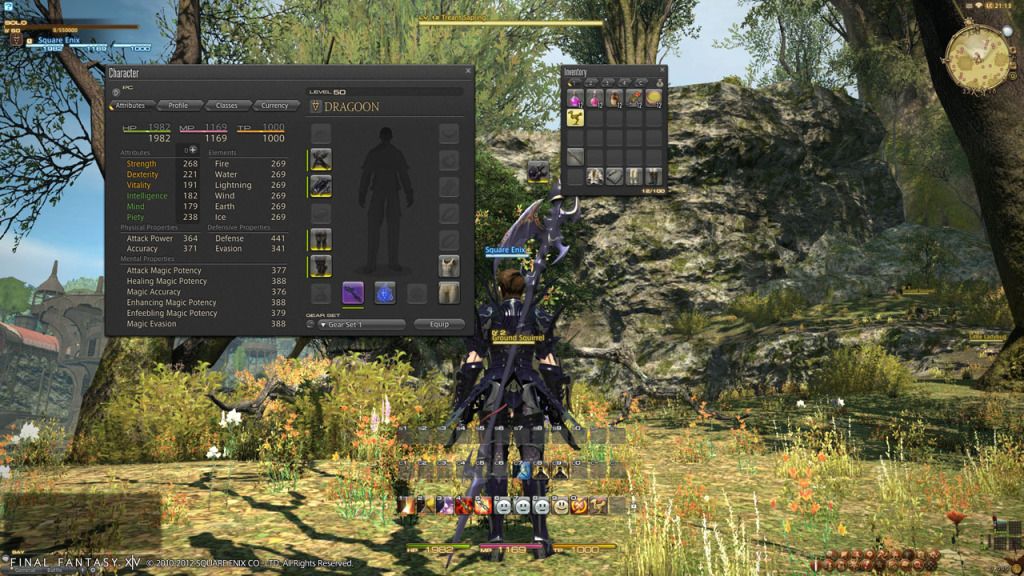 3. The usable, but annoying-to-use User Interface
To leave your party in the game, you need to open up your menu, click on "Party," go to "Party Details," then click on "Leave." It works if you're using a controller, but as a keyboard + mouse guy, it's a bit annoying to have to go through the same hoops.
Now, that same bit of logic runs through some other actions, like changing your gear. It is usable, but it's not fun.
THE PLAN MOVING FORWARD: DESTROY THE WORLD, then make a newer UI that works with modern sensibilities but doesn't sacrifice accessibility for console/PC controller gamers.
About the Author
Victor "Stillwater" Barreiro Jr. is a Twitter-loving, game-playing, stuff-thinking writer who enjoys conversing with people online without inciting rioting or summoning trolls. Also, he loves his mom dearly. :) You can also find him on Twitter at http://twitter.com/#!/iamstillwater