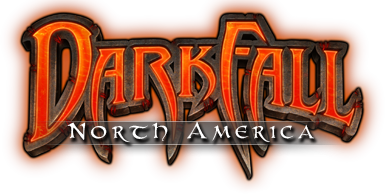 Aventurine announced earlier today that its MMORPG Darkfall would be allowing for the creation of trial accounts to commemorate their first year of business on Agon. It's not an free trial, however, as folks are asked to pay one dollar (or Euro depending on the server they wish to access) for seven days worth of play time.
This to me feels kind of weird. I've not experienced a game having a trial that asks people to pay first, unless you count Gran Turismo 5 Prologue on the PS3. This feels like a slippery slope, where my fear would be the rise of an impending massacre of the free trial system, to be replaced by an army of paid trials for games I want to test. Also, it feels weird because I'm stingy as heck.
Tasos, one of the Darkfall Devs, explains the price point thus: "We've chosen to include symbolic pricing as a minimum commitment, to protect the existing user-base experience." In other words, this should keep the gold farmers out, as well as the people who aren't fully intrigued or unaffected by the idea of Open World PVP.
Overall, the step taken by Aventurine is probably more positive than negative for everyone involved. The price generates some additional revenue, keeps gold farmers and trolls out (which in turn keeps them from hiring more people to combat trolls and spammers), and introduces the game to people like me who want to test their connection out against the game.
In any event, some additional information follows below.
– The Announcement Post on their official Forums
– You can download the client BEFORE you pay a dollar, so there's no need to worry about wasting a buck just to download the game. Check the announcement post for the Download Information on US and EU servers.
-The Account Creation process requires the dollar to be paid.
– The Darkfall Client is approx. 7 GB in size, but you'll still need to patch it up to actually play. Be warned now.