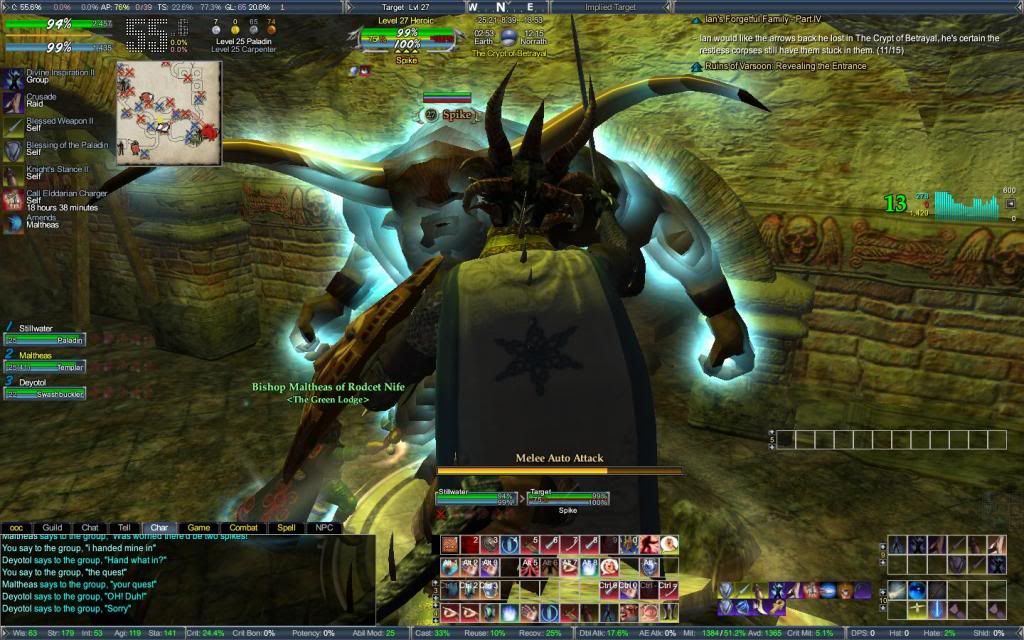 The past two days or so, I've been braving the depths of Qeynos in an attempt to finish up some quests, make new friends, and eventually, not have to return there forever.
Arkenor introduced me to a new/returning player by the name of Deyotol, and the three of us teamed up that first evening to tackle the troubles in the Crypt of Betrayal. As a result of what appears to be some tweaking of the zone, the monsters were a little easier now than they used to be when I traveled there with my monk, so much that I could solo some of the tougher enemies or fight multiple mobs without much trouble.
Near the end of our run, we had to turn in a quest which spawned a Minotaur by the name of Spike, leaving us to triple team him in order to finish up the quest. Luckily for us, we defeated him without too much difficulty, and Deyotol hadn't turned his quest in yet, so we got to beat him twice for more AA experience as well as more loot.
On my second excursion into the crypt, I asked Arkenor for some help, as I needed a second person to take down a super heroic enemy known as the Archaic Fury. He wandered the halls of the Crypt, and kept me from finishing some other quests because he's extremely difficult to take down solo. With his AA count and uber healing, however, he barely needed any assistance soloing the beast, allowing me to go out and finish some quests.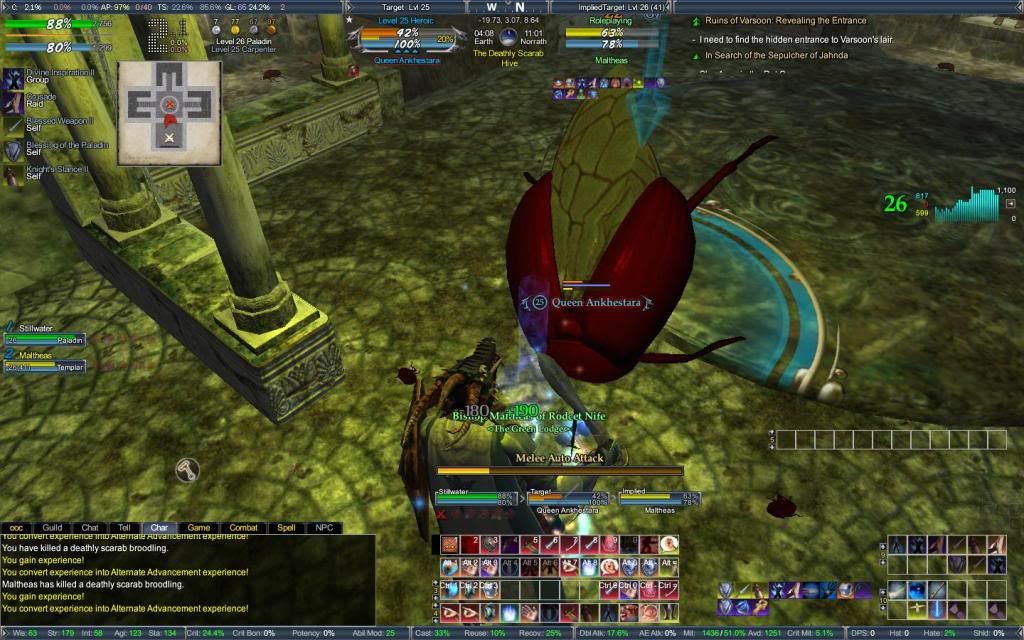 To cap off that evening with Ark, we went into a hive filled with deadly scarab beetles, taking out the queen of the said hive, along with nearly all of her family. It was beetle-cide, I guess, but hey, we just walked in there hoping to snap off her antennae, not kill her. Oh well.
I wish I had the mindset to take screenshots more often. These adventures are actually quite exciting, and I've never really played an MMO with friends.