Shower Thoughts Week will feature a week-long series of of posts discussing ideas about games after having thought about them while bathing.
Skyrim, Star Wars: The Old Republic (SWTOR), and Saints Row: The Third are three games that are currently on my mind. The entertainment value of these three games is rather high, though these games share differing amounts of freedom and structure in their gameplay mechanics. I wanted to spend a few moments talking about my thoughts regarding these games from an "I've just had an extremely long thought experiment in the shower and am struggling to recollect my thoughts" sort of frame of mind.
A person's need for freedom and structure is so closely intertwined to an individual's personality that talking about freedom and structure in play is something that ought to be handled with a certain delicacy.
As human beings, we paradoxically delight in finding a singular purpose to drive us, yet wish freedom in choosing our path towards achieving a goal. As people who play games, we find ways to extend the reach of our minds beyond what we perceive to be possible, enough to slay dragons, fly ships in space, and freefall in a near endless drop while gunning down enemies with no regard for conventional reality. Combine the two and multiply them by the number of gamers in the world, and you have a staggeringly large permutation of people who want to be satisfied by playing a game, but by various means. Increase the stakes exponentially with shifting tastes in entertainment, and you have a logistical nightmare for a single mind to handle.
Game developers in this day and age have realized that striking that balance in gameplay that allows for a game to appeal to every gamer at every time is next to impossible. To remedy this, they have perfected the means by which a "large enough" number of gamers can find enjoyment from play long enough for the next DLC or content update to be released for them to further support their continued enjoyment, a trait especially noticeable in MMORPGs. Either they choose that method, or they reward a gamer for possessing obsessive or addictive behaviors that make them wish to continue playing a product beyond its ability to bring joy into a gamer's life.
As current preoccupations of a lot of gamers out there in my circles, Skyrim, SWTOR, and Saint's Row: The Third are examples of three games that, at least for the purposes of the thought experiment I had, attempt to combine freedom and structure in different ways.
Skyrim possesses a large, epic, and foreign world with supposedly infinite quests. What I think actually happens is that the game places players in a large world, gives them the tools and understanding for advancement, and gives them structure through quests and freedom to skip quests and change tactics to suit their changing needs. The game doesn't necessarily "end," but when you have run out of a strong purpose to play, the game ceases to hold the same allure until a new downloadable content pack is introduced that extends the experience of purpose.
SWTOR takes a different approach. Provided with (I believe) 17 planets to explore, the game focuses on providing players with purpose by focusing on a strong, fully-voiced story to mitigate the feeling of repetitiveness brought about by having only a limited number of quest types. Instead of saying, "This is a world, have at it," SWTOR says, "This is your tale, experience it."
Of the three games, Saints Row: The Third is perhaps the hardest to explain properly. Freedom and structure are more or less balanced here, with a supposedly large number of activities to experience and enjoy in a relatively smaller-scaled area (compared to the scale of a country and 17 planets) like a city. The difference is that this game instead gives you the equivalent of contemporary wish fulfillment by providing you with an exaggerated and amoral real-world scenario, as if the game is saying, "This world is your oyster, enjoy the experience."
In each game, freedom and structure combine to allow many people to find a respite from the stressors of the world. Enjoying a game and sharing the experience in a healthy fashion, however you choose to do so, is the nature of play. One of the end results of this healthy play of games is the passage of time, and these three games all allow for the passage of time to happen with a sense of fulfillment and relaxation.
There is an issue, however, when we overthink the nature of play (Ironic that I'm overthinking the nature of play to get to a point, but such is life). When we obsess over an aspect of a game, whether it be min-maxing a character, or hardcore raiding, or ganking, we diminish the fun behind the play. When we chastise others for enjoying a particular game because we think their game is horrid or lesser than our own, we cheapen the nature of social interaction derived from playing.
It doesn't matter how different one game is from another from a functional standpoint, as they all serve the same purpose of allowing us to go beyond ourselves and enjoy a new experience with others sharing in that same joy. We do the games we play a disservice by enjoying them in complete solitude and isolation, or worse yet, at the cost of another person's enjoyment of his choices.
If there's anything I've learned this evening from taking a shower and thinking about video games, it's that the freedom of our lives and the structure we ascribe to it are meant to be tuned and balanced, and we should try to find that same balance when we interact with other people in our day-to-day, whether it be through games, Twitter, emails, or showering with them interactions in the physical world.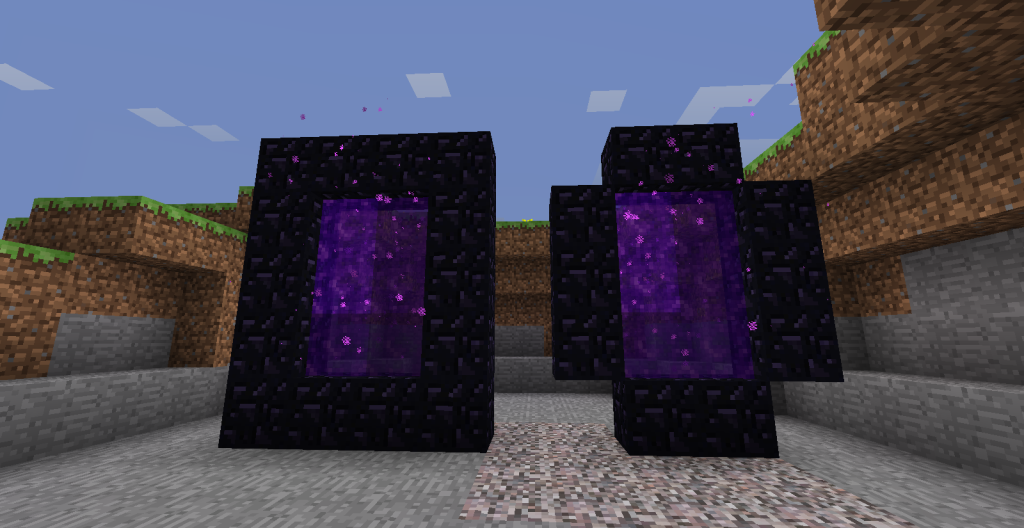 Despite the many merits of Minecraft, I dislike the current state it's in because it's too sandboxy for me. Without any clearly defined goals set for myself to push through, Minecraft's effect wasn't that strong on me. I ultimately get bored playing the game after less than 30 minutes.
That said, disliking the game doesn't mean I don't appreciate what Minecraft's effect on me was.
While it could be said that my first Indie game purchase was Torchlight (Torchlight is, in fact, the first game I ever purchased through Steam, and my second Steam-enabled game after The Last Remnant), Minecraft was what really brought independent game development to the forefront of my game-loving mind.
Minecraft's popularity and media coverage made many gamers take notice of independent developers and their many offerings, whether it be a storekeeper's RPG in the form of Recettear, a roguelike like Dungeons of Dredmor, or a FPSS (First Person Santiy Survival) thriller such as Amnesia: The Dark Descent.
Indies these days allow for exceptional gameplay experiences that do not necessarily require a high price to enjoy. Indeed, with Humble Indie Bundles and Royal Bundles available to the public these days, getting into the groove of loving low-cost, high quality gaming is proving to be a steadily popular choice among the discerning gamers out in PC and Xbox 360-land.
Even now, Minecraft is probably the biggest example of what indie gaming is, but since there's no formal definition for what an indie game is, I doubt it actually holds the title of biggest indie game in a person's heart.
That game probably goes to whatever awesome game is out at the moment. It's a fickle way of thinking, perhaps, but it also means there's a lot of love to go around. While The Elder Scrolls V: Skyrim and Saint's Row: The Third are going to be the AAA hits I look forward to playing in the near future, it's the indie games that'll keep me company when the money is tight and gaming urge is strong.
Who knows? Minecraft may even get randomized quests for fun before 2012. At least, I hope it gives me a reason to play it again. I could use a good excuse.